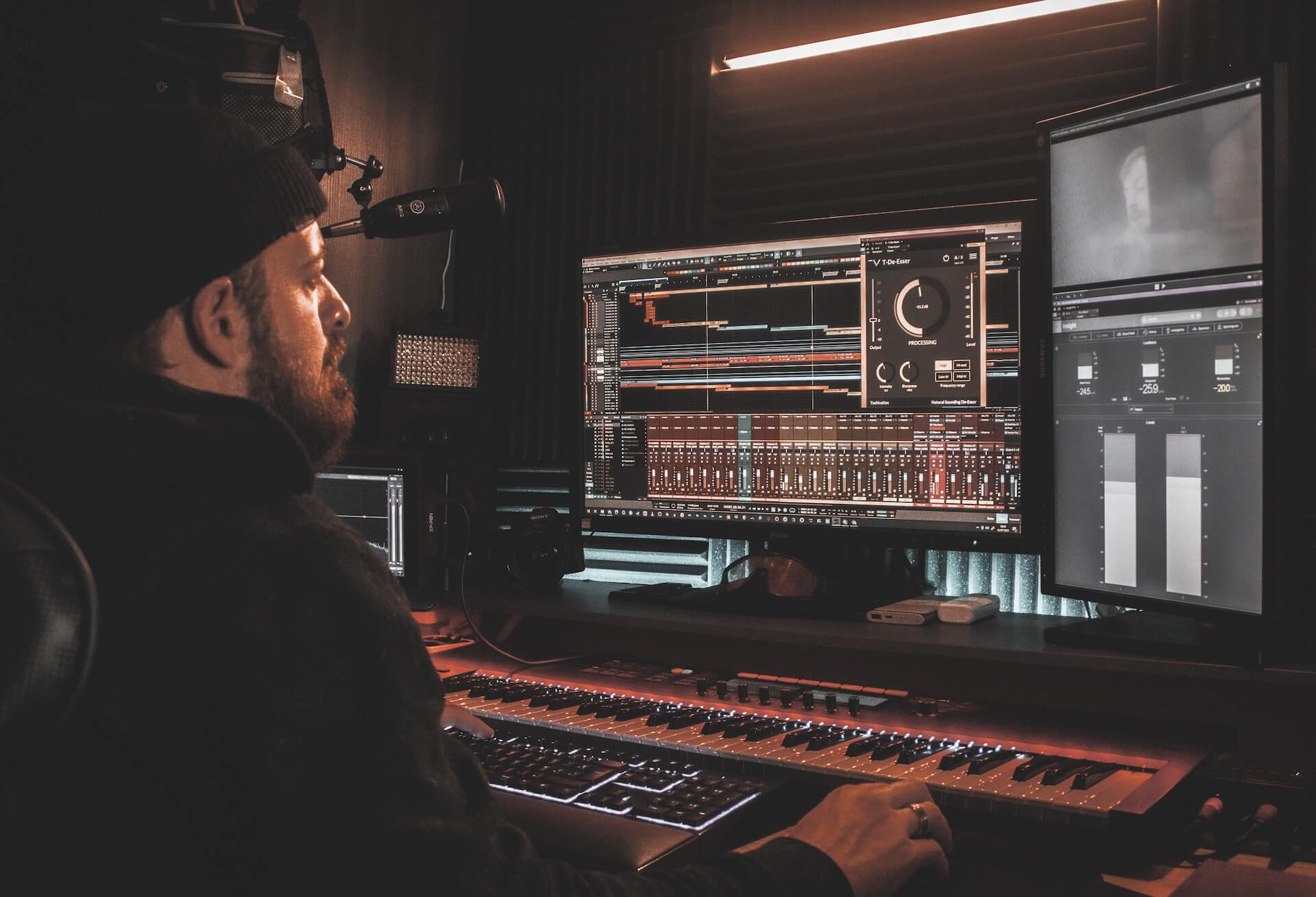 A Guide for Isolating Vocals from a Song Like a Pro
Music producers, video editors, and recording engineers alike isolate vocal tracks. Using AudioMint, you can ensure that your tracks are clearly separated, maintaining instrumental audio integrity. In this blog, we will provide a step-by-step guide on how to use AudioMint.
Step 1: Download AudioMint
There are several subscription options for Zerebrix's AudioMint software. You can start with a free trial that gives you access to the standard version of the application. Once you are ready to access the latest update, you can choose from a monthly subscription, yearly subscription, or perpetual license. A perpetual license gives you continual access to the software after a one-time charge.
Here are the steps you need to take to download:
Go to the AudioMint webpage
Click on "Try Now" for the free trial, or "Buy Now" for a subscription/perpetual license
Create a Zerebrix account (or log in if you already have one)

If purchasing a subscription or perpetual license, enter your payment information

Select the version for your computer's operating system
Click "Download"
Step 2: Register/Log In
Once AudioMint has been downloaded on your computer, you can start isolating vocals from a song! Upon opening the app, you will be prompted to log in. Use your Zerebrix account information here. You can check the "Remember Me" box so that you don't have to input your login information every time you open the program.
Step 3: Upload Music
There are two ways to upload music into AudioMint so you can start isolating vocal tracks. You can either:
Drag and drop your audio file into the box that says "Drag audio file here to begin separating"
Click "Open" and choose the audio file from your computer
The audio file may take a couple of seconds to upload, depending on its size. Once it is ready, you can play it using the green triangle in the upper left corner to test the audio.
Step 4: Separate
Now that your audio file has been uploaded, you can start isolating vocals from the song. You have the option to change the output of the separation from stereo to mono. Stereo has two audio channels and mono, as the name suggests, has one. It's important to note that the AudioMint isolator works more effectively when you allow it to output mono signals. Stereo outputs are still sufficient, they just may be slightly less clear, depending on the original audio file.
If you don't want to isolate the entire song, you can also trim it to your preferred length. To do this, first click the green scissors button (located next to the "Open" button). Then click and drag your mouse over the portion of the song that you would like to isolate.
Once you have trimmed your audio, you can click the "Separate" button on the screen to isolate the vocal track. AudioMint will upload, separate, and download the isolated audio, all of which takes about 30 seconds.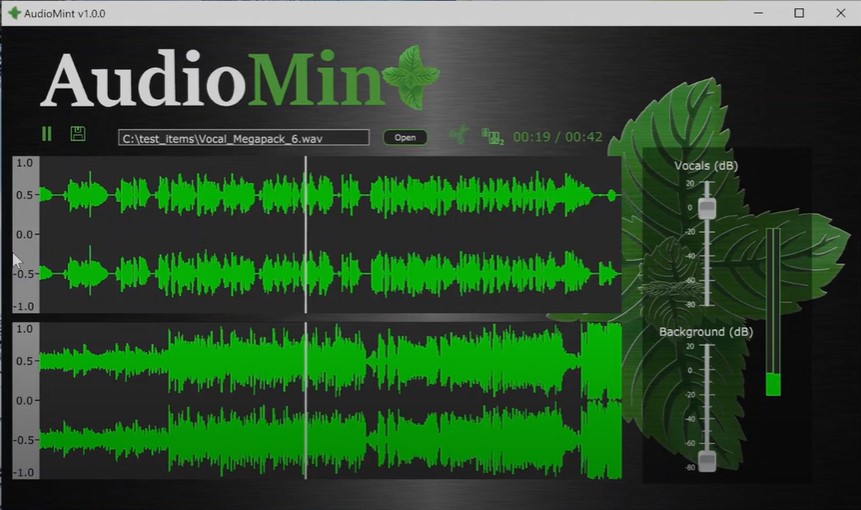 Step 5: Isolated Vocals
After AudioMint has finished isolating vocals from the song, you will see two audio tracks in the center and two sliders on the right side of your screen. The sliders control the volume of the vocals and background music respectively. If you want to hear just the isolated vocal, bring the "background" slider all the way down, then click play. Do the same with the "vocals" slider if you want to hear just the background. You can double-click the sliders at any time to reset them back to zero, which is the original audio.
Conclusion
Isolating vocals from a song is easy with AudioMint. Once you have downloaded the software, you can log into your account, upload your audio file, and isolate vocal tracks. AudioMint offers options to trim your audio, change the audio output type, and change the volume of isolated vocals, allowing you to personalize the audio based on your needs.
Zerebrix offers premium, AI-powered audio editing software for a wide range of music enthusiasts. Start using AudioMint with a free trial or subscribe now!
Music producers, video editors, and recording engineers alike isolate vocal tracks. Using AudioMint, you can ensure that your tracks are clearly separated, maintaining instrumental audio integrity. In this blog, we will provide a step-by-step guide on how to use AudioMint. Step 1: Download AudioMint There are several subscription options for Zerebrix's AudioMint software. You can…