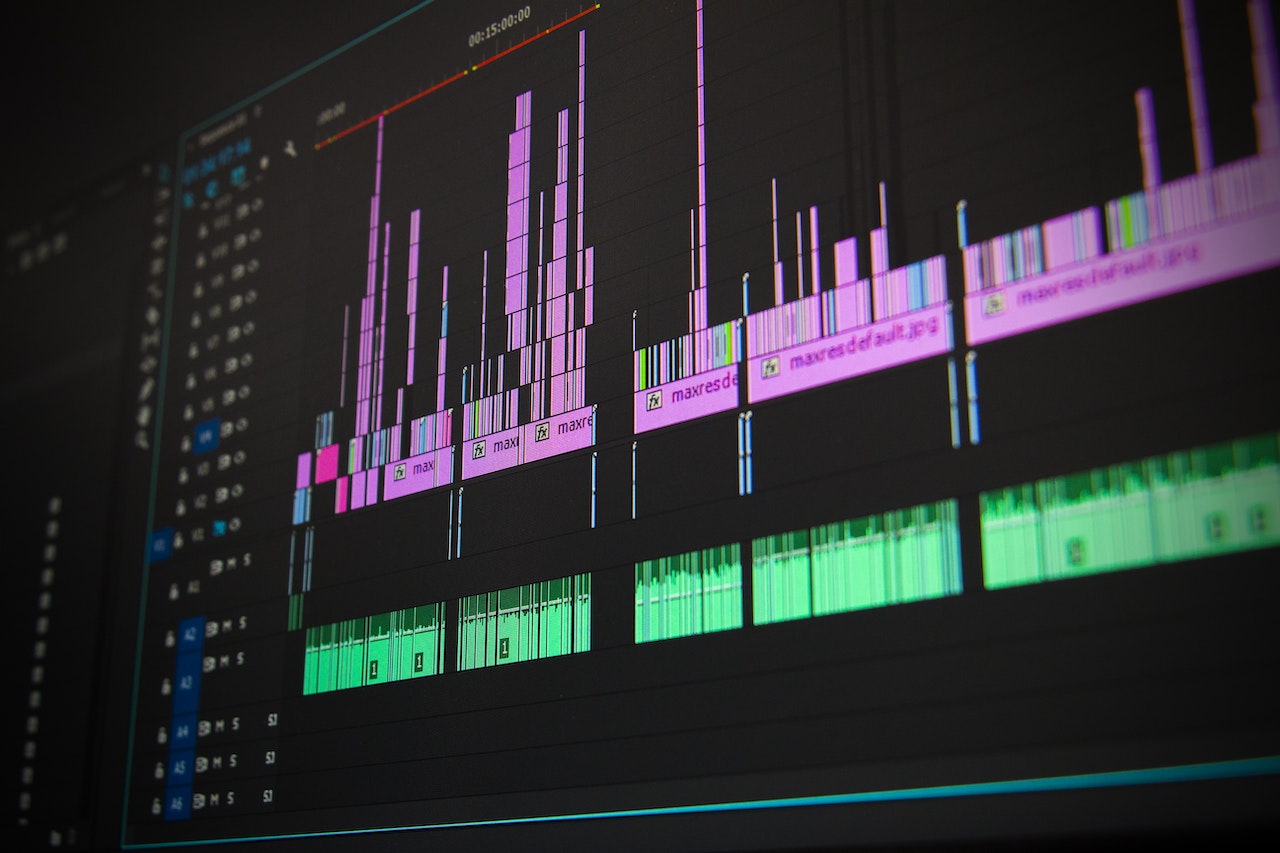 Voice Removal for Video Editors
Video editing is a versatile art form that requires skillful manipulation of various elements to create impacting and engaging content. One vital aspect of video production is audio quality. Whether you are a professional editor or creative enthusiast, vocal isolation and removal software can be an invaluable tool in your editing arsenal. In this blog post, we'll explore how video editors can leverage Zerebrix's AudioMint video voice remover technology to extract voices from video to enhance their work to clean up audio, isolate vocals, and even replace voices to add a fresh perspective.
Cleaning Up Audio
Audio captured during video shoots may suffer from excessive background noise, unwanted echoes, and other disturbances that can degrade the overall quality. Vocal isolation technology can provide a solution by intelligently separating the vocals from the background noise making it easier to clean up and enhance the audio. With this technology, editors can eliminate distractions, polish dialogue, and ensure that the audio matches the visual impact of their video.
Isolating Vocals
In certain cases, video editors may need to emphasize specific vocal elements within the audio. For instance, in an interview-style video, extracting the interviewee's voice while reducing background noise can make the dialogue clearer and more prominent. Vocal isolation software like AudioMint allows editors to selectively separate and boost the vocals, enhancing the overall intelligibility of the audio. This feature is particularly useful when dealing with multi-track audio recordings or live event footage with overlapping voices.
Adding a Personal Touch
Creative video editors often seek to infuse their unique style and storytelling into their work. AudioMint's vocal isolation technology enables them to remove voices from the video, creating a blank canvas on which they can add their own dialogue, voiceovers, and even alternative narratives. This opens up a world of possibilities for reinterpretation, comedic twists, or translations of foreign-language videos. The ability to replace voices allows editors to tailor the audio to their specific vision and engage their audience in new and unexpected ways.
Achieving Consistency
In some cases, video editors may encounter situations where different parts of a video require different audio treatments. AudioMint's video voice remover enables seamless transitions between various audio segments by providing consistent vocal levels, tonal qualities, and noise reduction. This ensures a harmonious audio experience throughout the video, regardless of changes in environment, recording equipment, or speaker quality.
Collaborations
AudioMint also facilitates collaboration between video editors and other professionals in the industry. By effectively extracting voice from video, editors can share the audio tracks with sound designers, musicians, or voice actors, who can then work on enhancing specific elements or providing complementary audio content. This collaborative workflow encourages creative exchange and enables editors to harness the expertise of specialists to deliver high-quality audio that resonates with their audience.
AudioMint for Video
AudioMint has revolutionized the way video editors approach audio for their projects. From cleaning up noisy recordings and isolating vocals to replacing voices and fostering collaboration, this technology empowers editors to enhance their storytelling and create immersive audiovisual experiences. By leveraging video voice removers effectively, video editors can elevate the quality of their work and unlock new levels of creativity. As the field of video editing continues to evolve, vocal isolation software serves as an indispensable companion, enabling editors to push the boundaries of their craft and leave a lasting impact on their audience.
Editing video on your mobile device? Be sure to check out AudioMint Mobile!
Video editing is a versatile art form that requires skillful manipulation of various elements to create impacting and engaging content. One vital aspect of video production is audio quality. Whether you are a professional editor or creative enthusiast, vocal isolation and removal software can be an invaluable tool in your editing arsenal. In this blog…