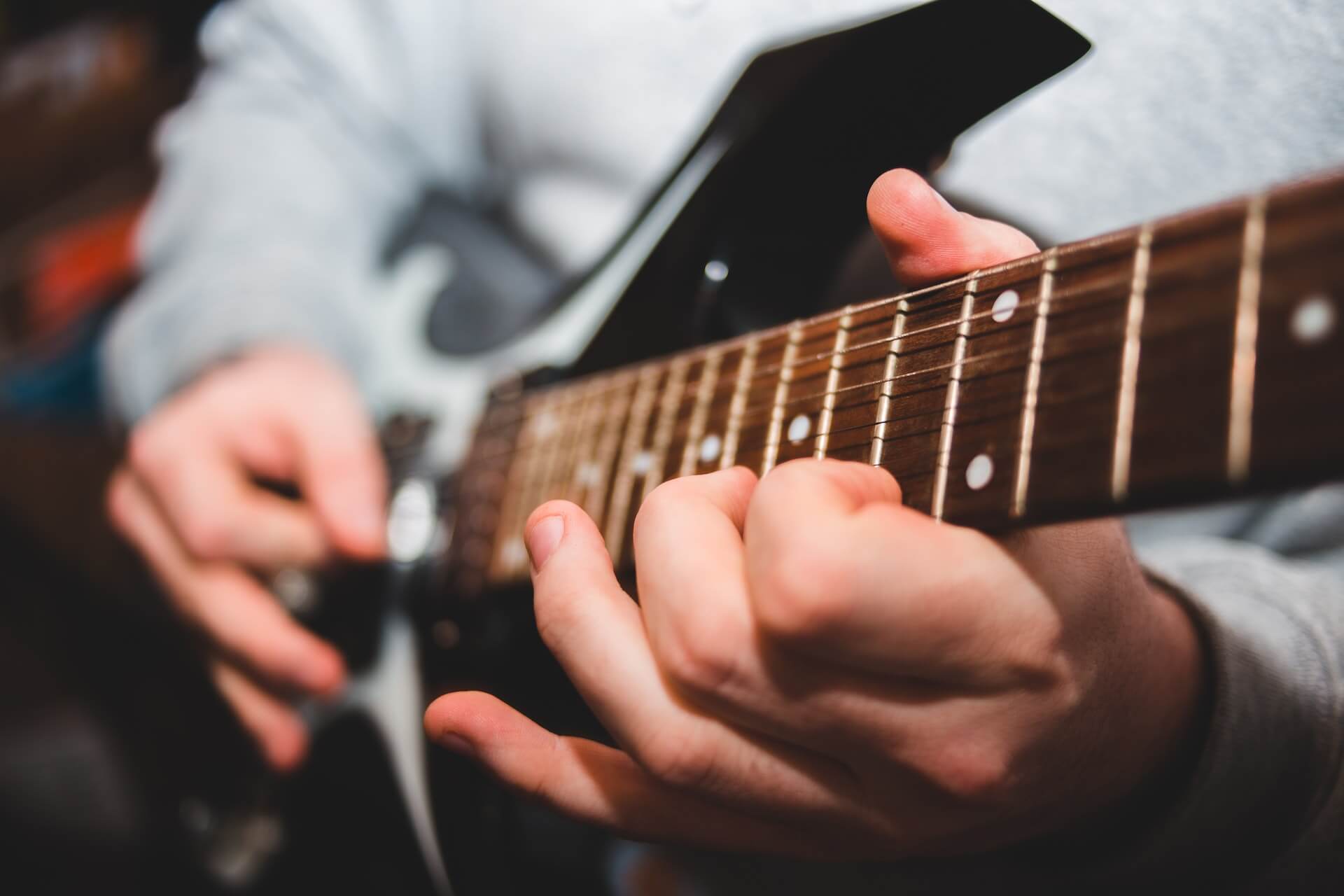 Using Isolated Guitar Tracks to Improve Your Technique
Practice is a key function in becoming a better musician. We've all heard the phrase "practice makes perfect," and though perfection may not be a reasonable goal, practice certainly allows for progress. A great way to practice guitar techniques is by playing alongside isolated guitar tracks, perhaps songs that you already know and love, or are planning to perform soon. Removing the guitar from a track can allow you to play alongside the other instruments and practice your skills.
AudioRose
AudioRose uses AI to separate any track into the five major stems: guitar, vocals, drums, bass, and accompaniment. Isolating guitar tracks has long been an obstacle in the music industry. In the past, the sounds of the guitar would be lost during audio separation due to a process called phase interference. Zerebrix's AI technology eliminates this issue by generating a version of the guitar track that sounds just like the original. 
AudioRose is available for download on MacOS and Windows devices. Monthly and annual subscriptions are available, as well as a perpetual license for those who would like to use the software long-term.
For a demo of AudioRose's guitar isolation capabilities, click here!
Step-By-Step Guide
Let's walk through how exactly you can take any song of your choice and isolate the guitar tracks.
Download an MP3 version of the song

Platforms such as SoundCloud, YouTube Audio Library, and Amazon Music have a large library of music for you to choose from. Make sure that the audio is clear so that you can get the best isolation results.

Log into your Zerebrix account
Upload the song file
Click "Separate"
Check the box next to "Guitar" in the pop-up window
Click "Ok"

It will take 30 seconds to a few minutes to separate, depending on how large the audio sample is.

Adjust the volume for different stems based on your preferences

If you want to listen to the isolated guitar track first, lower the volume for the other stems. Then, if you want to play along and remove the original guitar, lower the guitar stem audio.
Benefits of Isolation
Listening to isolated guitar tracks is a great way for beginners to improve their guitar technique practice. Oftentimes, individual instruments get lost within a song, even to a trained ear. Separating the different stems allows you to focus on the detail of each one. Then, as you are practicing, you can compare how you sound to the original song.
After you feel confident in your skill, you can reverse the practice method. Play the song without the original guitar, that way you can practice your guitar techniques alongside it and see how you sound. Experiential practice is often the best way to test and improve your skills. You are forced to listen to yourself play and make adjustments on the fly. This gives you the knowledge to confidently play during live or studio sessions. AudioRose allows guitarists at all levels to practice in this way.
Start your free trial of AudioRose today!
Practice is a key function in becoming a better musician. We've all heard the phrase "practice makes perfect," and though perfection may not be a reasonable goal, practice certainly allows for progress. A great way to practice guitar techniques is by playing alongside isolated guitar tracks, perhaps songs that you already know and love, or…