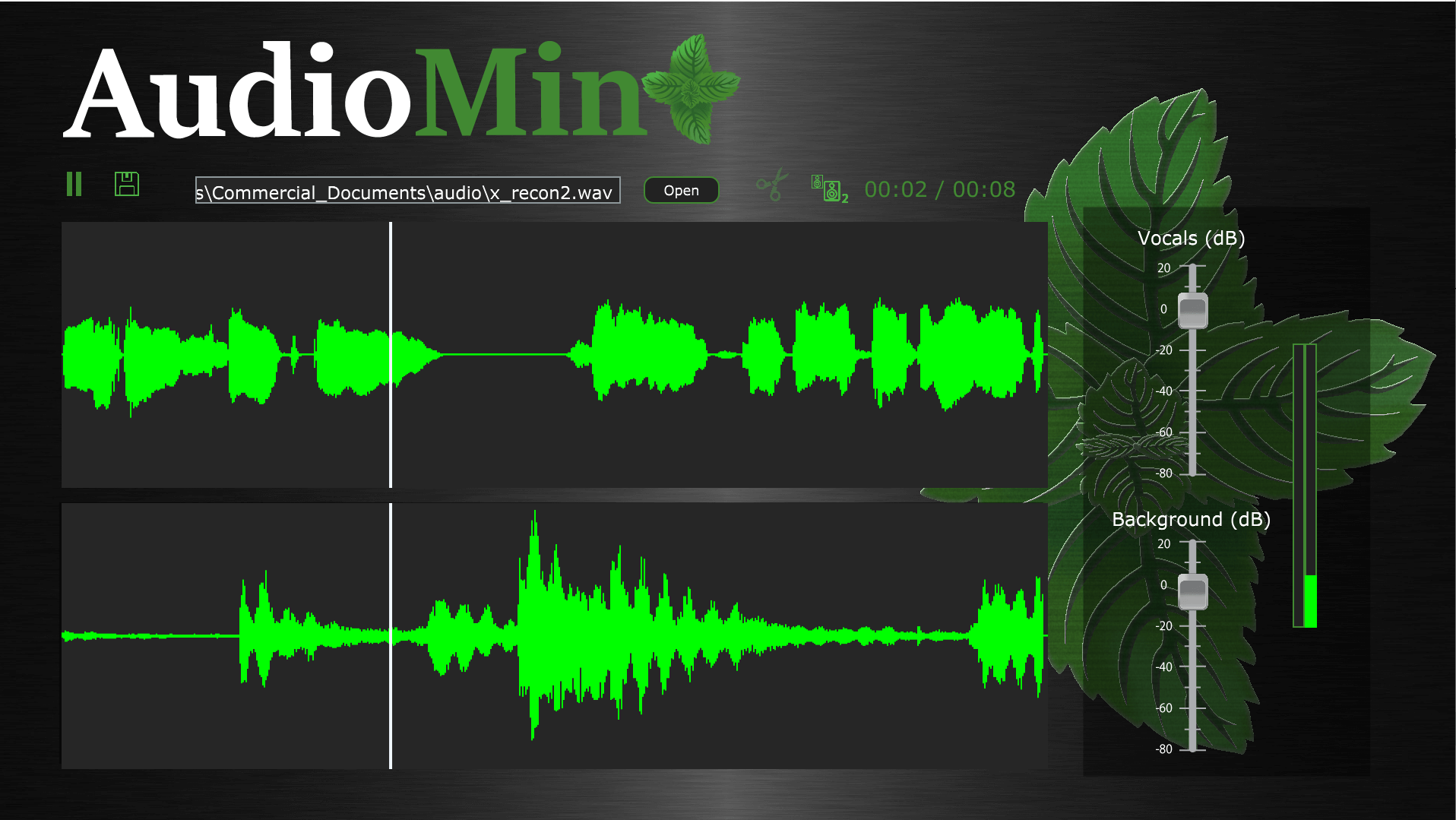 AudioMint Update
On November 27, 2021, Zerebrix announced an update to its flagship product, AudioMint. AudioMint v. 1.13 updates the vocal isolation algorithm to remove lingering reverb and echo from background tracks more seamlessly. 
This update is part of the broader commitment made by Zerebrix researchers to continually improve our algorithms and push the boundaries of vocal isolation technology. 
Want to try AudioMint for yourself? Start your free trial here!
About AudioMint
AudioMint is an AI vocal remover that can isolate vocals from any soundtrack. Compared to previous open-source software, AudioMint generates a more authentic result, without gaps or other disruptions. Our algorithm overcomes the issue of phase interference by creating its own version of the original audio. This allows it to recover any information that is lost during the process of audio editing. The resulting isolated source will have the timbre of an original, unprocessed recording, even if it is not exactly the same as the original. Our goal at Zerebrix is to enhance the lives of music producers, video editors, and audio engineers by giving them the tools necessary to produce professional quality work.
AudioMint is compatible with Windows and Mac OS. We offer a free trial of the software through which users can generate up to two separations at no charge. After that, we offer monthly and yearly subscription options. For audio editors who prefer to have extended access to AudioMint, we offer a perpetual license to the software. 
To try AudioMint for free, click here!
If you'd like to learn more about Zerebrix's other products, AudioRose and AudioMint Mobile, click here!
On November 27, 2021, Zerebrix announced an update to its flagship product, AudioMint. AudioMint v. 1.13 updates the vocal isolation algorithm to remove lingering reverb and echo from background tracks more seamlessly.  This update is part of the broader commitment made by Zerebrix researchers to continually improve our algorithms and push the boundaries of vocal…